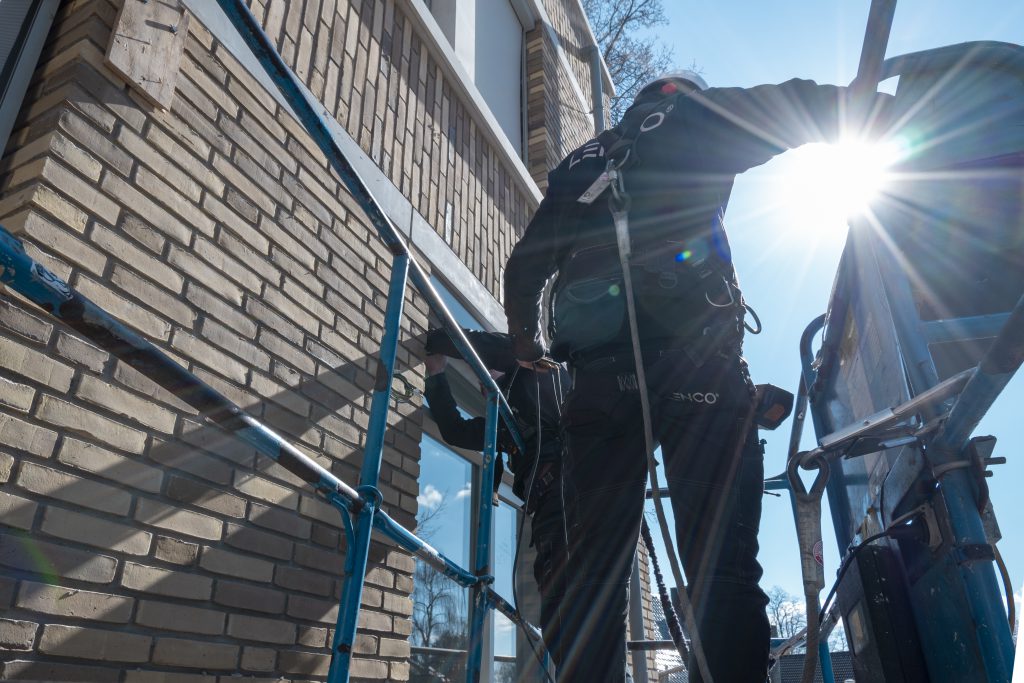 auxiliary technician
Together with your colleague, you will bear the responsibility for installing, repairing and maintaining all types of blinds and complete each job to your complete satisfaction.
Assembly Department, Bedrijfsweg 8 in Best
40 hours per week
MBO education
What does the team look like?
You will work closely with your fellow mechanics.
What could your day look like?
You will start the day by loading the buses. After a good cup of coffee, you and your colleague leave for the first job. Today you start with a maintenance job in North Holland, followed by a service job in the Utrecht region and you finish with the assembly of a project in North Brabant. At the end of the day, you will drive together to Best and conclude the day.
Who are you?
It is important to us that you have the following qualities:
A completed MBO degree in mechanical, electrical or construction engineering.
It is nice if you have completed the VCA-Basic course.
Little experience? That's no problem, we'll train you to be a real mechanic.
You are sociable and enjoy making small talk. You work customer-focused and ensure that you handle every job to your complete satisfaction. You are independent and with your technical understanding you are always able to deliver Lenco Sun Protection quality.
What can we offer you?
In addition to an inspiring work environment and atmosphere, we offer you the following:
A responsible and independent position with an A-brand.
The advancement opportunities to fulfill your ambitions.
Terms of employment in accordance with collective bargaining agreement with Metal Union.
Get a flying start with a salary of €2150,- gross pm and who knows, maybe you'll grow to become a chief mechanic, with a salary of up to €3100,- gross pm.
Needless to say, great moments are worked on daily, but fun staff outings and parties are also organized several times a year.
Why work at Lenco?
Lenco Zonwering B.V. has been a big name in project sun protection for years thanks to its extensive experience, personal approach and skilled team of people. Each project stands alone and is approached in a unique way. Working efficiently, providing reliable customized solutions and actively thinking along with architects and contractors is a matter of course within Lenco Zonwering B.V..
Apply for a job, and then what?
Have we piqued your interest? Use the digital form or send an application to [email protected] Don't forget to include your curriculum vitae and cover letter.
The application process is short but sweet. We would love to welcome you as soon as possible!
1. Apply via the digital form or by email.
2. During an initial interview, we get to know you and you get to know us.
3. Is there a click? If so, we will invite you for a second interview.
4. You are the perfect match and therefore we make you an offer.
5. Welcome to the team!
Questions about this job opening?
Curious but still have a few questions? Logical! Contact Inge Jacobs.