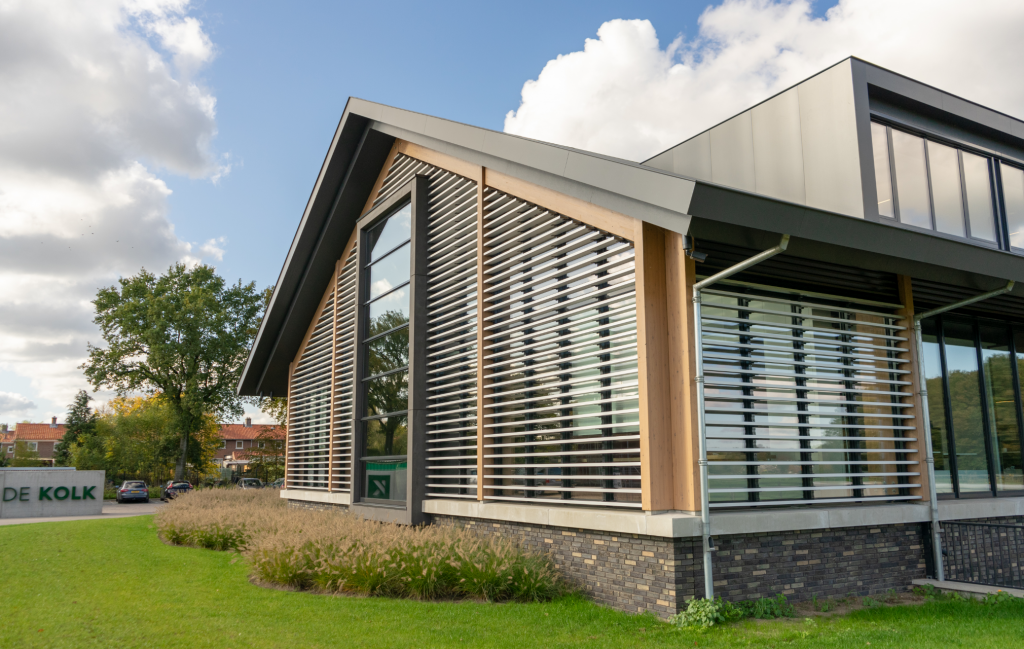 COMMERCIAL ECONOMICS INTERN
With your commercial attitude and sales talent, you know how to convince customers with tailored advice. You are interested in developments in the field of picture-perfect shading. You will identify opportunities in the market and contribute to optimizing our sales processes.
Bedrijfsweg 8 in Best
By arrangement
HBO


Why work at Lenco Zonwering B.V.?
Lenco Zonwering B.V. has been a big name in project sun protection for years thanks to its extensive experience, personal approach and skilled team of people. Each project stands alone and is approached in a unique way. Working efficiently, providing reliable customized solutions and actively thinking along with architects and contractors is a matter of course within Lenco Zonwering B.V.. In addition, Lenco is an approved apprenticeship company and many interns stick around afterwards to pursue their further ambitions.

What does the team look like?
You will intern in the sales department. You will work under the direction of the account managers and project consultants. Furthermore, you work a lot together with your colleagues from the sales and calculation department.
What does your assignment look like?
You will deal with architects aquisition. This means trying to get architects excited about the products with the goal of winning contracts for Lenco. Furthermore, you will get to work with customer mapping. You will map out all contact moments, which our customer has with our products. This will give you valuable insights into our customers' behavior and allow you to write a recommendation on their we can reach our customer even better and in what way. You may also review the optimization of the sales process so that we can see where we can still improve and bring more efficiency to it.

Who are you?
It is important to us that you have the following qualities:
You are pursuing commercial college education. (Commercial economics, Marketing-business and management, Entrepreneurship and retail management)
You have commercial and technical acumen.
You have knowledge of sales processes.

You have a passion for all things engineering. You can work well together and enjoy sharing your ideas with colleagues. You are sociable and know how to communicate with customers on a good level. You are committed, can work well together and enjoy sharing your ideas with colleagues. You have the power to enthuse and convince colleagues and customers every day.

What can we offer you?
In addition to an inspiring work environment and atmosphere, we offer you the following:
A responsible and independent internship with an A-brand.
The opportunity to use and expand your technical knowledge.
A competitive internship stipend
Good supervision during internship period and a chance for a side job in addition to studies
Other terms and conditions of employment in accordance with collective bargaining agreement metal union.
Needless to say, great moments are worked on daily, but fun staff outings and parties are also organized several times a year.
Apply for a job, and then what?
Have we piqued your interest? Apply via the digital form at the bottom of the job text. Don't forget to include your curriculum vitae and cover letter.
Apply via the digital form.
During an initial interview, we get to know you and you get to know us.
Is there a click? Then we will make you a proposal!
Welcome to the team!
The application process is short but sweet. We would love to welcome you as soon as possible!

Questions about this job opening?
Curious but still have a few questions?
Logical! Contact Inge Jacobs
0499-330335 [email protected]