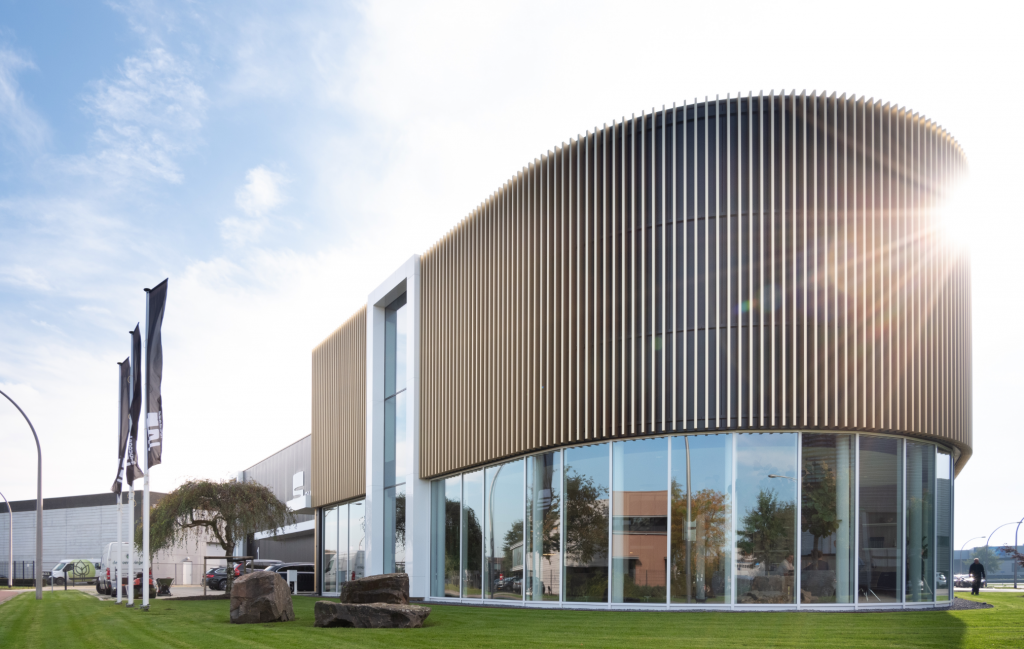 COMMERCIAL EMPLOYEE
With a touch of empathy, a mountain of commercial talent and a brain that can solve any brainteaser, you are the ideal addition to our sales team. As meticulous and organizational as you are, there are few. Because of this and your smooth chat, you always bring a smile to the faces of our customers (and of course your immediate colleagues).
Sales Department, Bedrijfsweg 8 in Best
40 hours per week
MBO/HBO education
Why work at Lenco Zonwering B.V.?
Lenco Zonwering B.V. has been a big name in project sun protection for years thanks to its extensive experience, personal approach and skilled team of people. Each project stands alone and is approached in a unique way. Working efficiently, providing reliable customized solutions and actively thinking along with architects and contractors is a matter of course within Lenco Zonwering B.V.
What does the team look like?
You will report to the director and work closely with your colleagues in sales department. You will perform work for the Projects and Maintenance & Service departments, because of this you will also have a lot of contact with the project managers, project consultants and the planning and production department.
What could your day look like?
You start the day by opening emails to see what requests have come in. Based on the requests, you create a schedule for the day. In between calling some potential new clients. A sales meeting with the project consultants is scheduled at 11:00 a.m. to review together how to bring in new projects. After lunch, you will join the account manager to perform an on-site shoot. Nice to meet the customer in person for a moment as well. Back in the office, you spend some more time on an upcoming project and calculate the project in Excel. You finish the day by preparing the quotation for the calculated project.
Who are you?
It is important to us that you have the following qualities:
– You have a completed MBO or HBO education in a commercial or construction field.
– You have demonstrable relevant work experience.
– You have command of the Dutch and English language in word and writing.
– You have experience with Excel and MS Office. Experience with Autocad is a plus.
– You are proactive.
You are sociable and know how to communicate at an excellent level with relations such as, for example, construction companies, developers and architects and, of course, with your colleagues. You like variety in your work. Your flexible attitude allows you to anticipate well and you are able to always work solution-oriented and customer-oriented. Your committed attitude ensures that you are well informed about developments so that you can think along with the customer. Then you use your powers of persuasion to win the job.
What can we offer you?
In addition to an inspiring work environment and atmosphere, we offer you the following:
– A responsible and independent position with an A-brand.
– The advancement opportunities to fulfill your ambitions.
– Terms of employment in accordance with collective bargaining agreement with Metal Union.
Furthermore, you will work in a friendly team with driven, young colleagues. Because you will be working for different departments, no two assignments are the same. Offering diversity in your work is therefore no exception for us! Needless to say, great moments are worked on daily, but fun staff outings and parties are also organized several times a year.
Apply for a job, and then what?
Have we piqued your interest? Then stop by, use the digital form to apply or send an application with your resume to [email protected] The application process is short but sweet. We would love to welcome you as soon as possible!
Questions about this job opening?
Curious but still have a few questions? Logical! Contact Tonnie van Hooijdonk
0499 490 021 / [email protected]